The start of a new year is a great time to get organized. For many of us, one of the major places in our homes that need organizing is the basement. The basement is the spot of the house that everything that we don't know what to do with ends up.
While you may feel good that putting stuff in the basement keeps the other rooms of your house clean, eventually all of that stuff you stored in the basement is going to get cluttered. Chances are you may not even remember what you put down there at all!
If this sounds familiar, we've got some tips to help you organize your basement for 2021.
Start in Sections
Even if your basement is not that large, you don't want to take the entire room on at once because that's overwhelming. Go section by section. Take your time to see what's really there so you can decide what to do with it.
Decide What You Don't Need
As you start going through things, decide what you don't need. These can be things that are broken and no longer serve their purpose, things you haven't used in six months or more, toys your children have outgrown, or things you just don't want anymore.
Once you have all the things you're not going to keep, it's time to make four piles. These are:
Garbage

Donate

Keep

Store
The garbage pile includes any of those broken items or things that don't work anymore. Depending on what you're throwing away, you may want to consider calling Sweitzer's to handle any bulky items that can't be tossed in your regular garbage. We can save you the trouble of having to haul these items away yourself.
Your donate pile is anything that's still in good condition but you don't have a use for anymore. 
Your keep pile is going to include those items that you use regularly. This can include exercise equipment and tools. 
In your store pile, you want to have things that you're going to keep like old photos, books, or other sentimental items, but those that you're not going to use regularly. Labeling these boxes by their contents can help you stay organized once you store them in your basement.
Set Up Different Zones
Once you've taken out all of the trash and the items you're going to donate, it's time to organize what's left. You'll want to designate certain zones in your basement to keep similar items together.
All of the boxes and things you're going to store and not use frequently should be neatly placed in one area. These don't need to be easily accessible seeing that you're not using them all the time.
Next, you'll want to keep all holiday items in one area and separate other items into different areas. This can include a tool area, kitchen area, child area, place for pictures and sentimental items, etc. The idea is to keep things organized so that you can find them when you need to. You just need to remember what area contains what items!
Consider Your Containers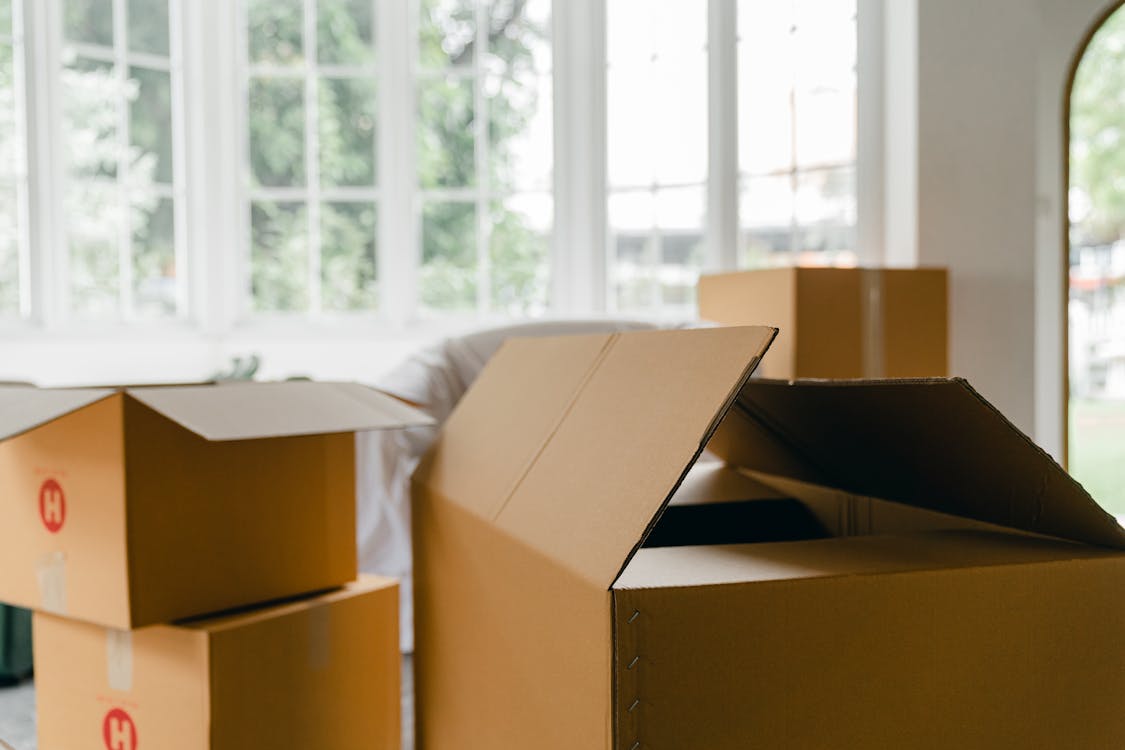 While using cardboard boxes for the items you intend to store may be fine, consider using clear bins or other storage boxes for the things you're going to use. This will allow you to see what's inside so that you're not searching forever.
Organizing your basement may be more of a marathon than a sprint depending on how big of a space you have and how much stuff you're organizing. Remember to take your time and do things slowly to avoid becoming overwhelmed.
As you start organizing and realize you have more waste than you thought, let Sweitzer's help. We can haul away large items easily and efficiently so you don't have to worry about them. Call us today at 203-245-8840 for more information.