Springtime is a popular time of year to get those home renovation projects done. If you've taken a DIY approach chances are you have a big cleanup on your hands. Having a plan to deal with the mess before you begin is always a good idea because it will make everything go much smoother. 
Here are some tips to help get you through it:
Dealing with Dust
When you're doing an inside home renovation expect plenty of construction dust. Construction dust tends to get everywhere and settle all around your home, especially in those hard-to-reach corners. When dealing with dust be sure to have face masks, a broom, a vacuum with an extra filter, soft towels, and floor cleaning solution.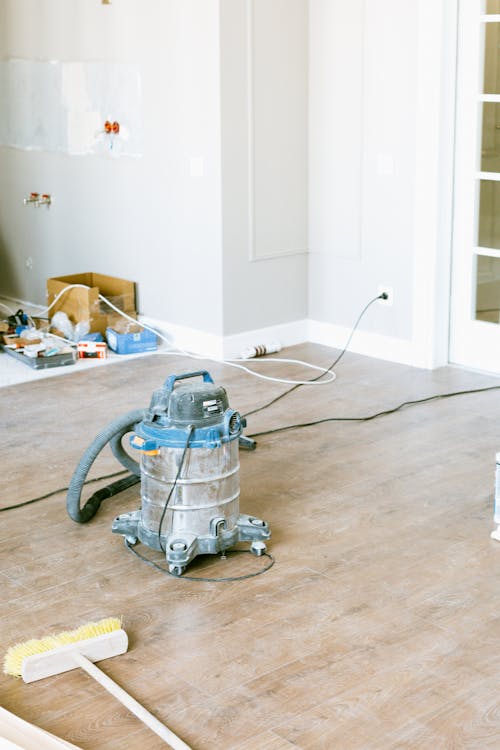 Take your time to clean construction dust because you don't want to leave any behind. Doing so can lead to air quality issues in your home. These are some areas to pay extra attention to:
Clean Light Fixtures and Bulbs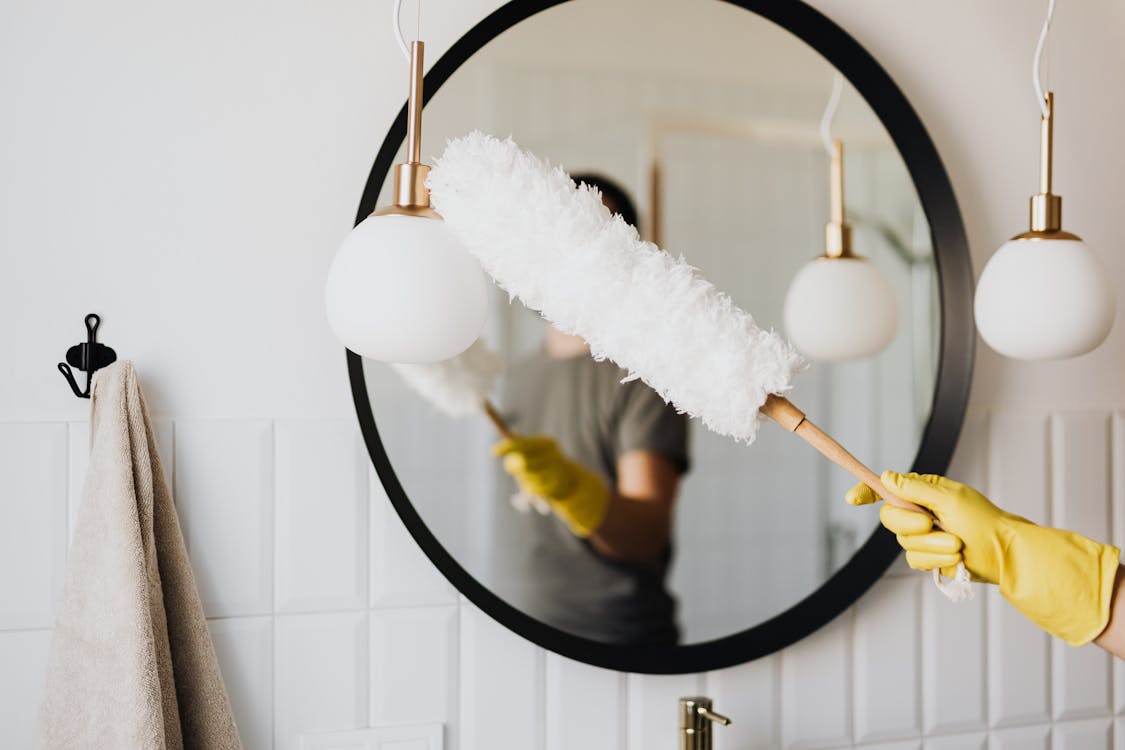 Dust can build up on light fixtures and bulbs so don't forget those as you're doing your construction clean-up.
Wipe Trim and Baseboards
A soft towel and some light dusting spray will usually do the trick. Depending on how much dust you have, you may also want to try using dryer sheets to wipe down the trim and baseboards.
Clean Windows
Check your windows for any dust build-up as well. A soft towel and some glass cleaner should take care of your windows without any problems.
Vacuum Upholstery
You'll want to vacuum any upholstery in the house to get rid of dust. Take your time so that you can get it all. Vacuuming these areas is the only way to be sure to get it dust-free.
Change the Air Filter
Once your renovation project is complete, it's a great time to change the filter in your HVAC system in your home. All of that dust has made it into your ductwork. So, you'll want to change the filter to keep the air pure. If anyone in the house has respiratory problems, you'll want to make this a priority. Dust particles can make breathing difficult for people with respiratory problems.
Wash Driveway and Sidewalks
There's a good chance that your driveway and sidewalks can use some attention after your home renovation project. From lugging items in and out of your home, these surfaces may look more worn than they should. Renting a power washer to clean them is probably your best bet.
Debris Dumpster
Depending on the size of your renovation project, you'll likely need a dumpster for all the debris.  Your city trash services are not going to pick up large pieces of wood, old countertops, or concrete, or other debris with your everyday garbage. You'll need to rent a dumpster to dispose of these materials properly.
At Sweitzer Waste we can help you find the right sized dumpster for your project. We offer dumpster rentals to suit every project in sizes from 10-30 yards. Ten to fifteen-yard dumpsters are usually typical for home remodeling projects. Call us today at 203-245-8840 for more information on dumpster sizes and delivery.